Woman charged with selling illegal abortion tablets in supermarket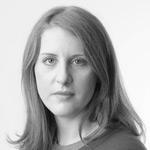 Article by Ailbhe Jordan, 27 Jan 2011
The Medical Independent has learned that a woman has been convicted of importing the illegal abortion agent mifepristone from China and selling it in a Dublin supermarket.
On January 10th, 2011 Fang (Susan) Huang of 157 Parnell Street, Dublin 1, was convicted of importing from China and supplying mifepristone in the Rong Xing Supermarket at the same address in March 2009.
The IMB told this publication that the mifepristone (also known as RU-486) was sold without prescription or a doctor's consultation.
Ms Huang was also convicted of importing and placing other prescription-only medicinal products on the market. She was fined a total of €5,000 on 10 charges and ordered to pay costs to the IMB of €5,550.
Figures released by the IMB last December showed that the number of illegal abortifacients seized in 2009 was almost 50 times higher than in 2008.
IMB enforcement officers working with Revenue Customs seized 1,216 tablets in 2009, including 98 mifepristone tablets and 1,118 misoprostol tablets.
The 1,216 tablets detained in 2009 accounted for 62 importations, representing an increase on 2008, according to the IMB.
This compares with seizures of 14 mifepristone tablets and 34 misoprostol tablets in 2008.
The IMB said its figures for 2010 were not yet available.
Source: medicalindependent.ie