Abortion Rights Campaign renews appeal for new abortion referendum
breakingnews.ie, 27/12/2014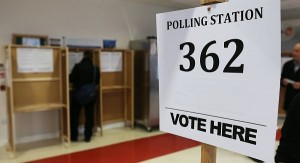 The Abortion Rights Campaign have renewed their appeal for the Government to call a referendum to change abortion laws here.
It comes after the High Court yesterday ruled that life support in the case of a pregnant woman could be turned off.
The group says that the case highlights the need for 8th Amendment of the Constitution to be repealed.
Legal advice had prevented the withdrawal of life support up until this point because of the rights of the unborn as set out in the 8th amendment.
The woman, who is 26 and has two other children, was 15 weeks pregnant when she was pronounced clinically dead earlier this month.
Cathleen Doherty from the Abortion Rights Campaign, said that even though this case was now over, the Government still needed to take action to change the laws around terminations here.
"Ten women a day are still travelling (for abortions), and women and their families who have been given diagnoses of fatal foetal abnormalities are obliged to travel," she said.
"We're going to continue to do the hard work around education and interacting with the public and our elected officials to show them just how important an issue this is."
Read full article: www.breakingnews.ie